Specializing in Data Center Build-Outs installing
1. Electrical – UPS, Generators, ATS, HVAC, Fire Alarm System, PDU, CRAC or CRAH
2. Raised Floor Area – Computer Cabinets, Cabinet Power Strips, Ladder Racking, Floor Tile Cuts and Moves, Overhead Power Bus, Cage Fencing, Air Containment (soft and hard), Shelving
3. Cabling - Fiber, Data Cable, Coax (Camera), Alarm including Assessment, Site Surveys, Installation, Testing and trouble shooting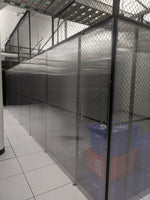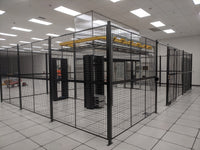 916-519-9035
Typically - 20 to 40% savings are possible

Longevity - Extend life and capacity of existing data center infrastructures

ROI - Tell me! Is my data center good or bad?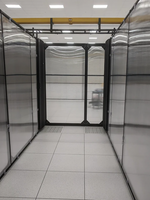 Energy Saving Products
- Sub-Floor Wall (keep the air where it is useful)
- Revolutionary Brush
- If you are looking for an air block, air leaks, containment, seal air leaks, cable pass thru, floor seal, hole seal, data center containment, air containment - check out our Air Gap Filler. We also have CUSTOM SIZES AVAILABLE.